amazarashi NEW LOGOS ORDER

amazarashi 朗読演奏実験空間 新言語秩序
back to works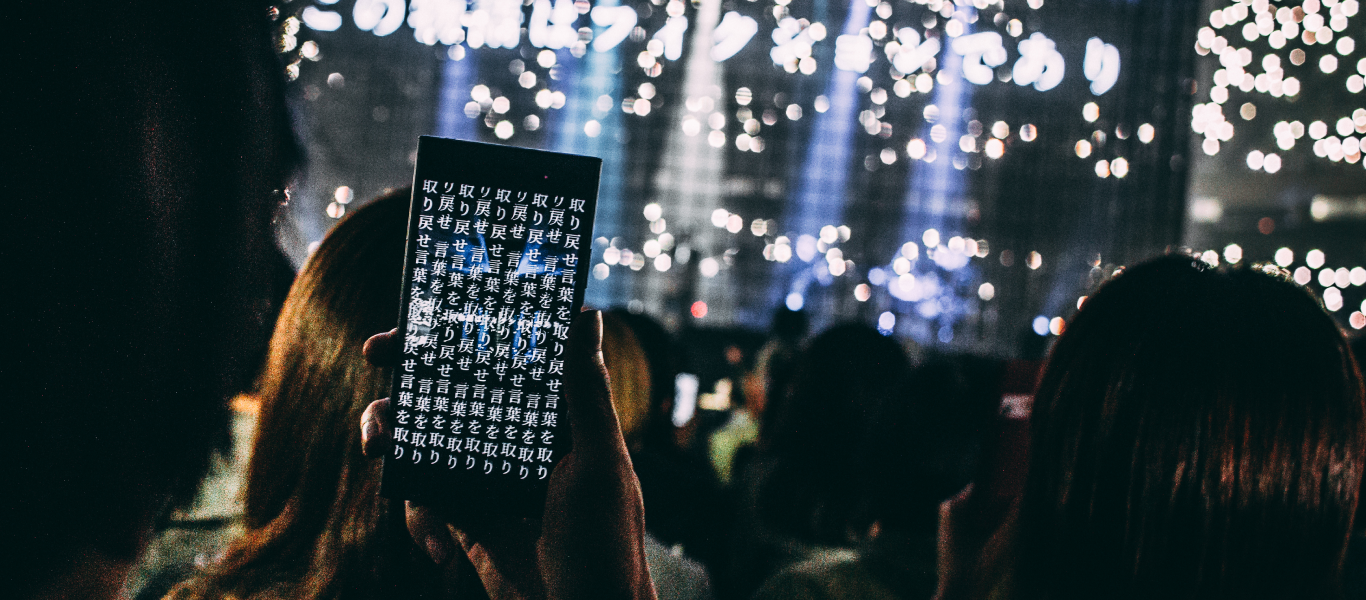 Idea
武道館ライブ専用の体験型コンテンツアプリ。
観客のスマートフォンがライブ演出の一部になる。
An interactive content application dedicated to live performances at Budokan.
The audience's smartphones become part of the live performance.
Project Overview
2018年11月に日本武道館で行われたamazarashiのライブ公演「朗読演奏実験空間"新言語秩序"」。この公演は、SNSでの言葉狩りなどに着想を得て生まれた「一般市民が互いに言葉を監視し、検閲し合うディストピア」を舞台に、言葉を取り戻す人々の抵抗活動を描くストーリー仕立てになっています。観客はスマートフォンの専用アプリを利用することで一連のストーリーに参加することができます。公演中にスマホアプリを起動させておくことでフラッシュライトの演出やスマホ画面を使った演出を体験できるようにしました。

フューチュレックは、本ライブのスマートフォン向け専用アプリを開発しました。
「新言語秩序」というストーリーに合わせ、小説、MV、ゲリラショップなどのコンテンツを順次公開し、武道館公演の最後の楽曲でのカタルシスを最大化するためのツールとしました。
ライブ参加者には、ファンサイトを通じて事前にアプリをダウンロードするように依頼しました。
ライブ会場に流れる特定の周波数の音をトリガーとして、観客のスマートフォンのフラッシュをコントロールする仕組みを取り入れ、そのトリガー音自体もライブ演出の一部となるように構成し「朗読演奏実験空間」を実現しました。
アプリに自席番号を予め登録してもらうことで会場全体のフラッシュタイミングをコントロールし、観客のスマートフォンによる巨大な光りのインスタレーションを作りあげました。
amazarashi's live performance "Recitation Performance Experimental Space "NEW LOGOS ORDER"" was held at Nippon Budokan in November 2018. Inspired by the word-hunting on social networking sites, the performance was set in a "dystopia" where ordinary citizens monitor and censor each other's words, and was designed as a story about the resistance activities of people who reclaim their words. Audience members can participate in the series of stories by using a dedicated smartphone app. The smartphone app can be activated during the performance to experience the flashlight effects and the use of the smartphone screen.

FUTUREK has developed a dedicated smartphone app for this live performance.
In line with the storyline of "NEW LOGOS ORDER" the app was designed as a tool to maximize the catharsis of the final song of the Budokan concert by sequentially releasing novels, music videos, guerrilla stores, and other content.
Live attendees were asked to download the application in advance through the fan site.
A mechanism was incorporated to control the flash of the audience's smartphones by triggering the sound of a specific frequency played at the live venue, and the triggering sound itself became part of the live performance, creating an "experimental space for reading performance.
By having the audience register their seat numbers in advance on the app, the timing of the flash was controlled for the entire venue, creating a giant installation of lights created by the audience's smartphones.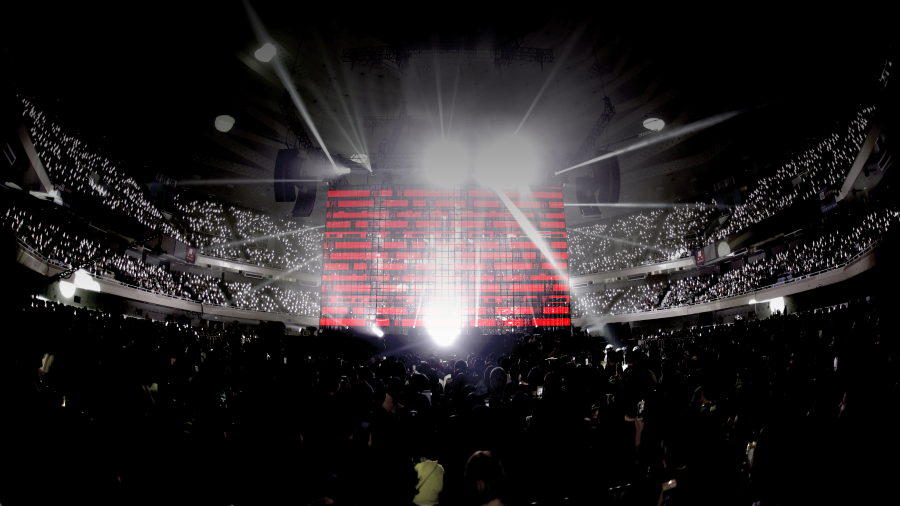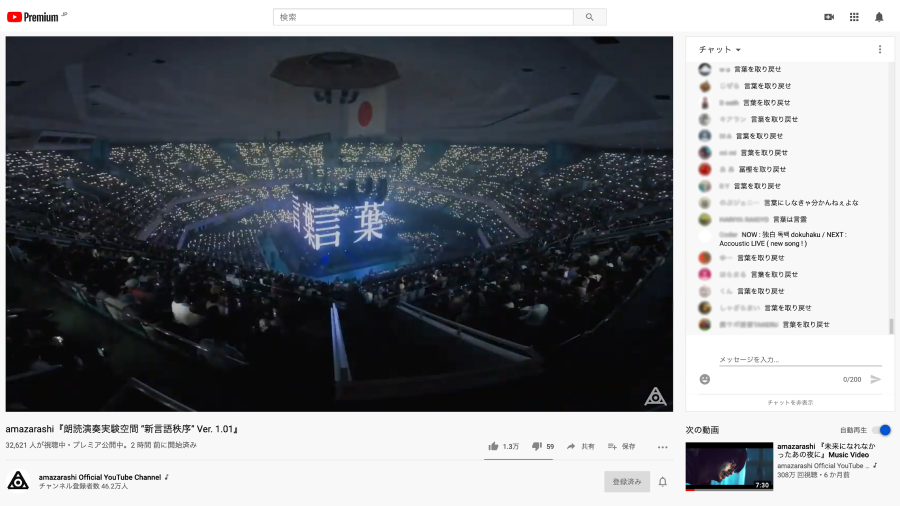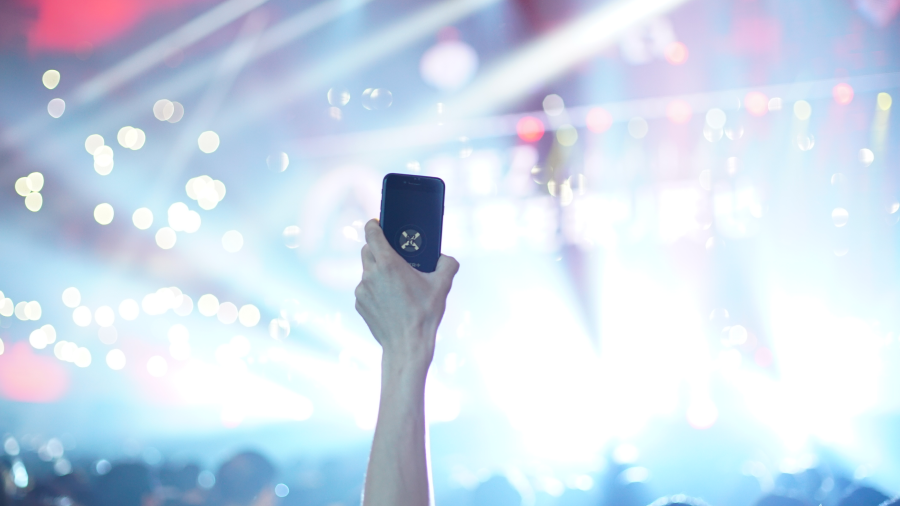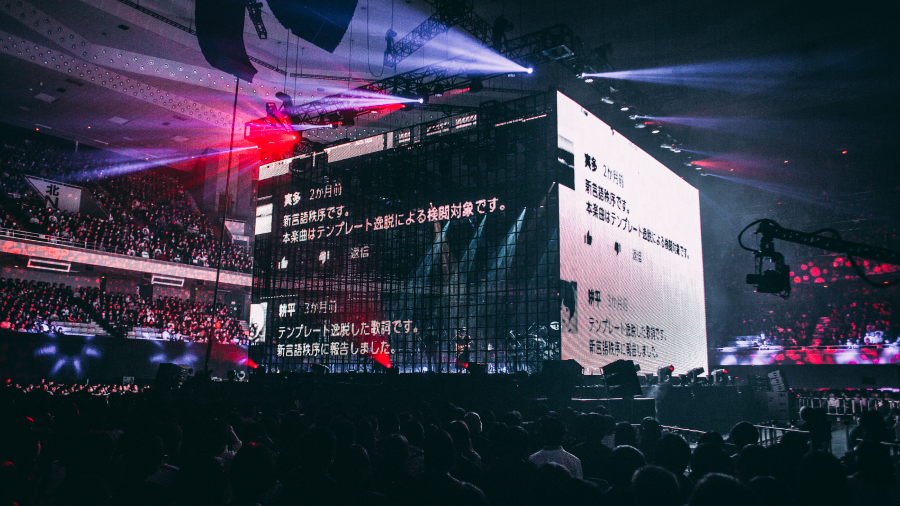 credits
client
RAINBOW ENTERTAINMENT CO., LTD.
agency
service
リアル体験 ( LIVE-EVENT-PRODUCTION )