Problems
親から勉強しているか聞かれたら勉強する気がなくなる受験生のストレスの解消と、子どもが勉強しているかわからない親の不安の解消で、受験期の親子のコミュニケーションをより良いものにすること。
To improve communication between parents and children during the examination period by relieving the stress of students who are discouraged from studying if their parents ask them if they are studying, and by relieving the anxiety of parents who do not know if their children are studying.
Idea
子どもが勉強を始めた時に親のスマホに通知が届く。
親のメッセージは子どもの勉強中には届かず一旦アプリ側で預かり、子どもが勉強を終えた時に届く。
A notification is sent to the parent's smartphone when the child starts studying.
The parent's message is not delivered while the child is studying, but is kept by the application and is delivered when the child finishes studying.
Project Overview
スマートスピーカー「Amazon Echo Spot」で受験生を応援するスキルを開発しました。子どもに適切な時間と場所で、動画を観ながら勉強することができます。連動するスマホアプリをダウンロードすると、自分の勉強時間ログが見れたり、勉強を邪魔されることなく動画が終わったタイミングで両親からのメッセージを受け取ったりできます。
We have developed a skill to support students taking exams with the Amazon Echo Spot smart speaker. It allows children to study at the appropriate time and place while watching videos. By downloading the linked smartphone app, you can view your own study time log and receive messages from parents when the video is over without interrupting your studies.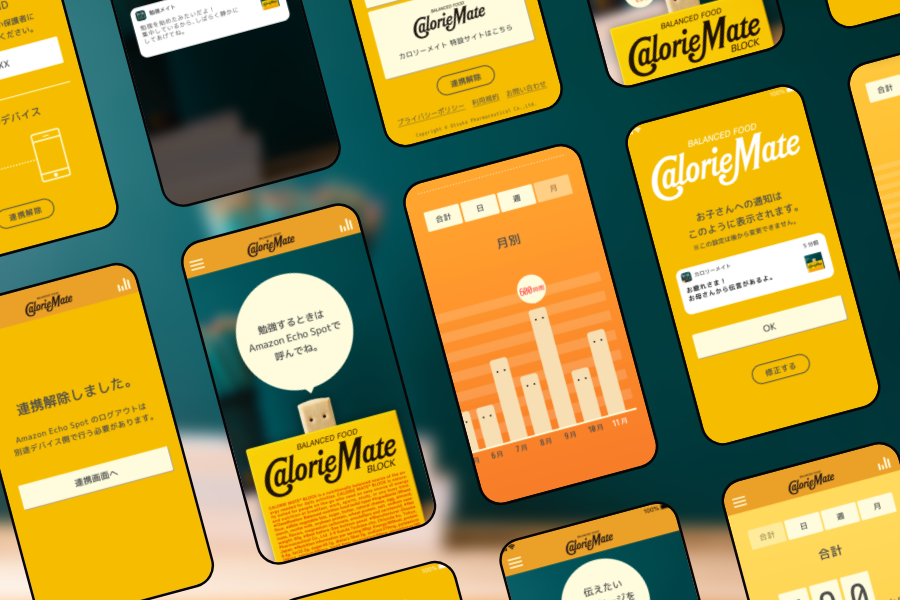 credits
client
Otsuka Pharmaceutical Co., Ltd.
agency
service
リアル体験 ( LIVE-EVENT-PRODUCTION )
広告制作 ( ADVERTISING-PRODUCTION )