Problems
位置情報と音声、音楽が連動した音声ARサービスの開発
Development of voice AR service that links location information with voice and music.
Idea
スマートフォンの位置情報取得をきっかけに、音楽配信プラットフォームと連動や場所と紐付けて登録する音声データを使ったスマホアプリ
Smartphone applications using voice data to be registered in conjunction with music distribution platforms and tied to location, triggered by smartphone location data acquisition.
Project Overview
emoripは独立型ワイヤレスイヤホンなどをつけたままスマホを操作することなく、GPSなどの位置情報と連動することで、声のガイドや音楽などの音声コンテンツが聴ける「音声型AR」アプリです。
emoripは観光スポットや注目のエリアを示す「スポット」とスポットに紐づいた内容の「音声ガイド」、旅先の場所にちなんで選曲された「音楽プレイリスト」のセットを旅のコンテンツとして提供し、体験者はアプリを起動して音楽プレイリストや音声ガイドを聴きながらスポットを巡り、emoripでの旅を楽しみます。
フューチュレックはヒアリング、UI/UX設計、デザイン、サイト開発、インフラ設計・実装の制作工程全てを担当しました。
emorip is a "voice-based AR" application that allows users to listen to voice guides, music, and other voice content by linking with GPS and other location information without having to operate the smartphone while wearing standalone wireless earphones or other devices.
emorip provides a set of "spots" indicating sightseeing spots and areas of interest, "voice guides" with content tied to the spots, and a "music playlist" of songs selected based on the location of the travel destination as travel content. The experience is a journey with emorip.
We were in charge of the entire production process: interviews, UI/UX design, design, site development, and infrastructure design and implementation.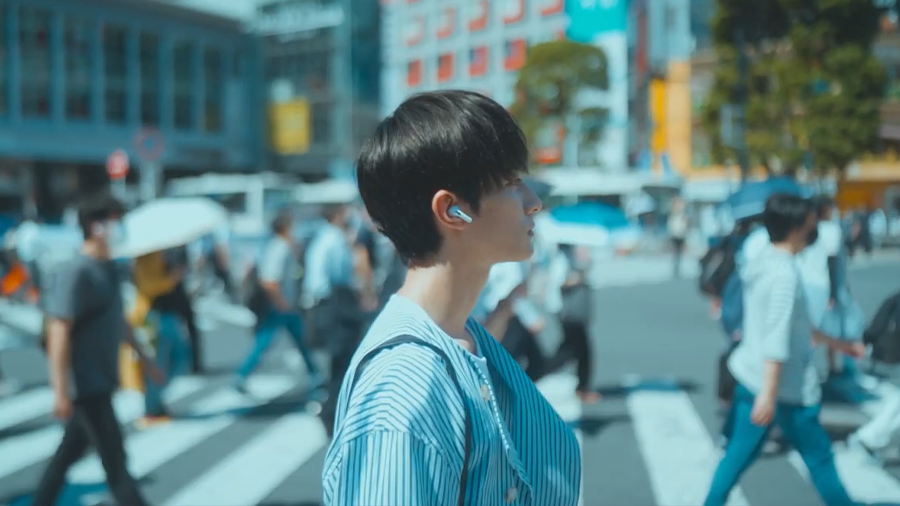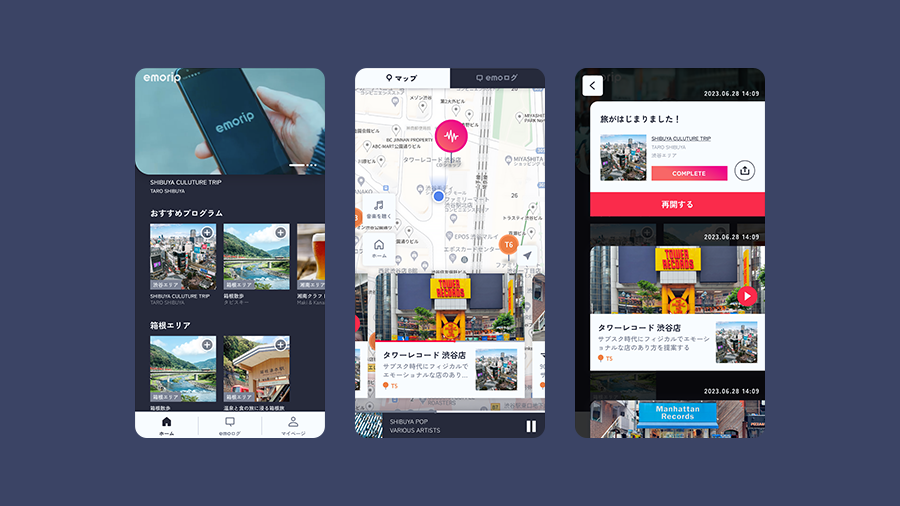 service
リアル体験 ( LIVE-EVENT-PRODUCTION )