Idea
リアルとバーチャルを繋ぐ表現で、生放送中にユーザーとリアルな意見を交わすスペシャル番組。
A special program that exchanges real opinions with users during the live broadcast in an expression that connects the real and the virtual.
Project Overview
NHK Eテレで夏休みの終わりに生放送される、悩みを抱えた10代の方々の声を集め一緒に考える特別番組「#8月31日の夜に。」。生放送内で行われるカメラとプロジェクターの連動やARによって空間を表現するプロジェクターカメラシステムの開発マネージメントと、出演者と視聴者を繋ぐ音声チャットシステムの開発を担当しました。

2019年の番組では、「団地」をモチーフに、出演者が悩みを抱える10代の方々の部屋を訪れるという設定で、NHKのスタジオから2時間半の生放送が行われました。
センサーカメラとプロジェクター映像が連動するシステムを構築し、スタジオの背景の壁に10代の方々のアバターや3DCGで構築した部屋を投影しました。また、出演者の前景には部屋のオブジェクトをARで出現させました。出演者を前景と背景込みで撮影することで、実際の部屋にいるような映像視覚表現を可能にしています。
さらに、番組では音声チャットシステムも導入しました。悩みを抱えた10代の方々と出演者を生放送中にリアルタイムで繋ぐことを目的とし、10代の方々の音声を番組独自開発のPCアプリケーションを通して速記師がタイピングしたものを、スタジオの背景映像にチャットテキストとしてリアルタイムに表示させました。
The NHK Educational TV (ETV) broadcasts a special program "On the night of #August 31st.", which is aired live at the end of summer vacation to collect the voices of troubled teens and think together with them. The program will be aired live at the end of the summer holidays on ETV. We were in charge of the development and management of the projector camera system that expresses the space by interlocking the camera and projector and AR that takes place in the live broadcast, and the voice chat system that connects the performers and the audience.

The 2019 program was based on the motif of "apartment complexes" and was broadcast live for two and a half hours from the NHK studios, with the actors visiting the rooms of troubled teenagers.
We constructed a system in which sensor cameras and projector images were linked, and projected avatars of the teenagers and the rooms constructed with 3DCG onto the background walls of the studio. In addition, objects from the room appeared in the foreground of the performers using AR. By filming the performers in the foreground and background, we were able to create a visual and visual representation as if they were in the actual room.
In addition, a voice chat system was introduced in the program. The voice of the teenagers was typed by a stenographer through a PC application originally developed by the program, and displayed as chat text in real time on the studio background image.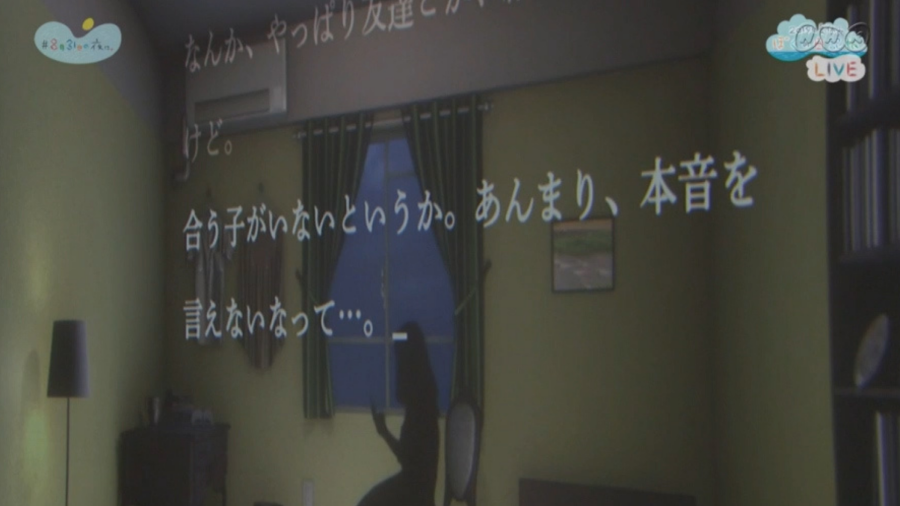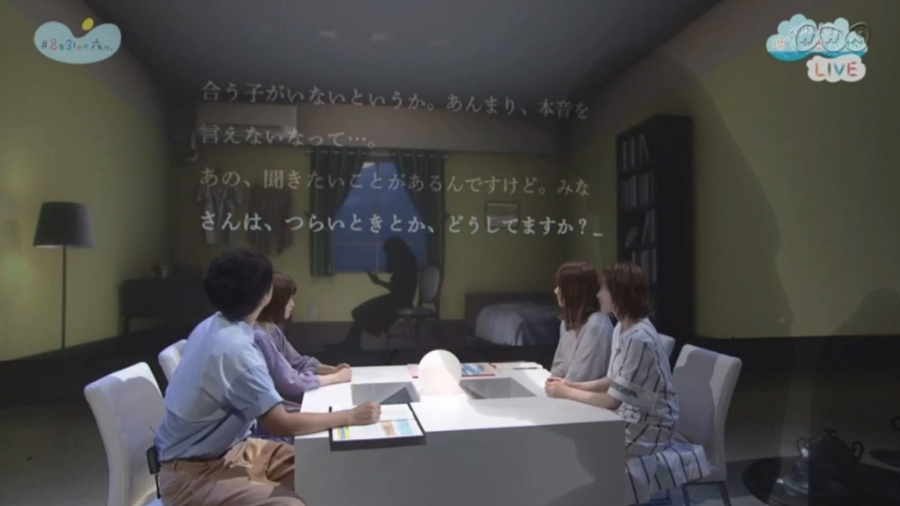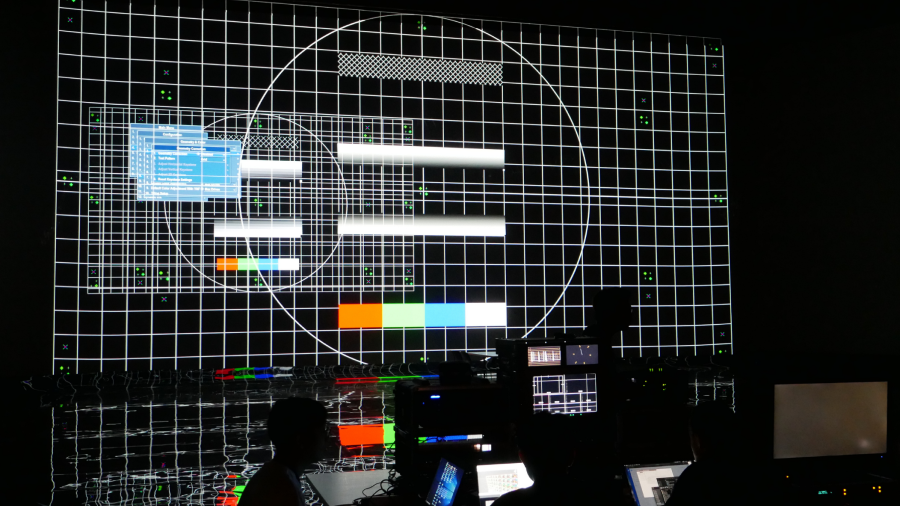 credits
client
Japan Broadcasting Corporation
service
リアル体験 ( LIVE-EVENT-PRODUCTION )