Ideas
写真を撮るだけで口臭リスクや歯の白さ、笑顔度を分析できる身だしなみ診断ツール
A grooming diagnostic tool that allows users to analyze halitosis risk, tooth whiteness, and smile level by simply taking a photo.
Project Overview
ライオン株式会社が独自開発した口臭診断システムと連携して、ユーザーが投稿した写真から口臭リスクや歯の白さを分析して可視化するWebサイトを制作しました。併せて、表情解析のAIを導入して笑顔診断を行い、総合的に自分の身だしなみをチェックできるコンテンツも提供しました。
In conjunction with Lion Corporation's proprietary halitosis diagnosis system, we created a website that analyzes and visualizes halitosis risk and tooth whiteness from photos submitted by users. At the same time, we introduced AI for facial expression analysis to diagnose smiles, and provided content that allows users to check their appearance comprehensively.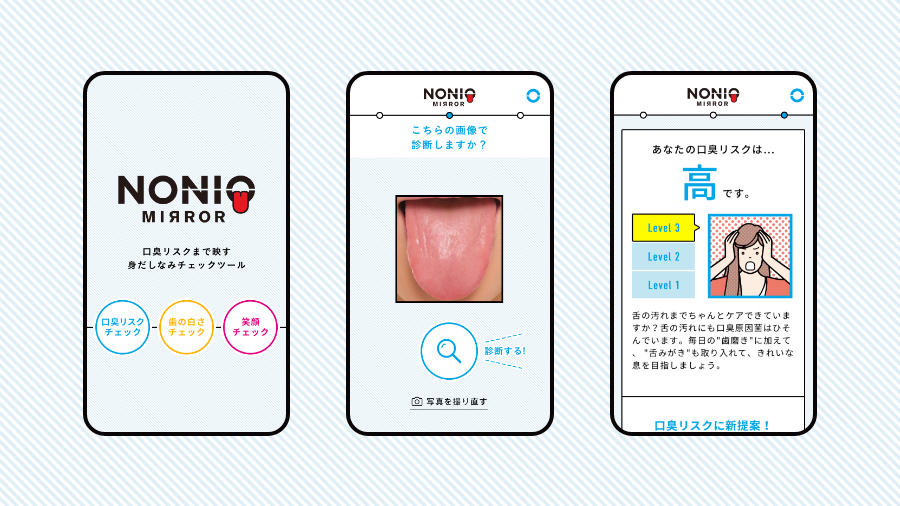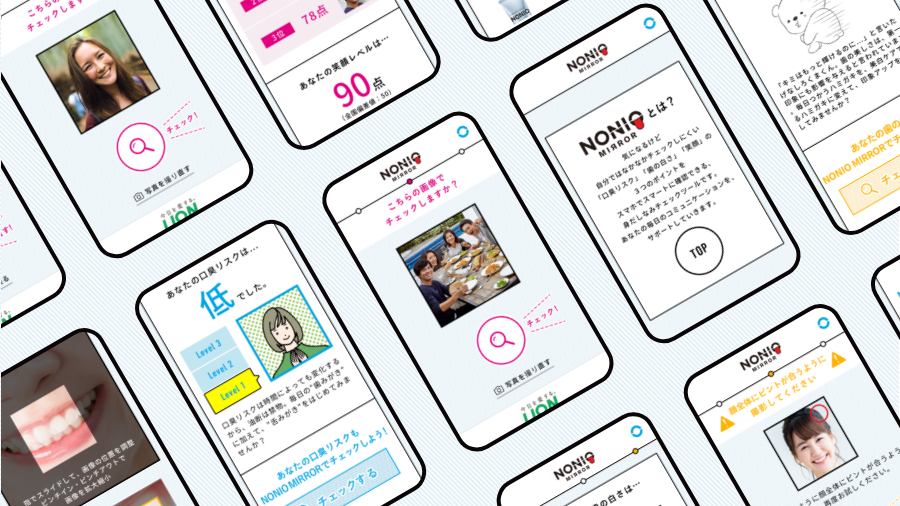 credits
client
agency
Hakuhodo Inc.
TOHOKUSHINSHA FILM CORPORATION
service
広告制作 ( ADVERTISING-PRODUCTION )