OKAMURA FOODS CO., LTD. Corporate Website Renewal

オカムラ食品 コーポレート リニューアル
back to works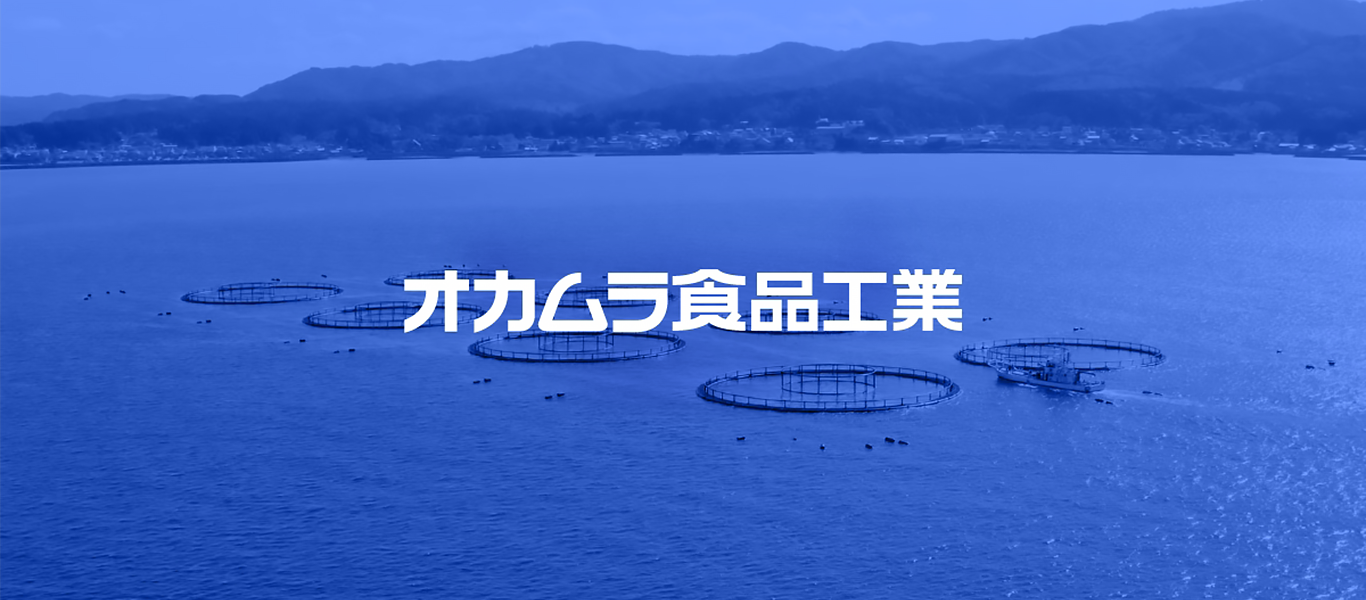 Project Overview
青森県青森市に本社を構えるオカムラ食品工業のコーポレートサイトをフルリニューアルしました。
第一次産業のイメージを払拭し、若手人材の確保につながるようデザインを一新。構成から開発までの全てを担当し、サイトに使用する画像や動画の撮影ディレクションも行いました。
また、採用サイトとスペシャルコンテンツ「サーモン養殖の豆知識」も新たに作成し、採用サイトでは青森本社・東京支社のスタッフにインタビュー・撮影を行い、記事を作成。
ローンチ後も継続して運用サポートを行っています。
We fully renewed the corporate website of Okamura Food Industries, headquartered in Aomori City, Aomori Prefecture.
We redesigned the site to dispel the image of a primary industry and to attract young human resources. We were in charge of everything from composition to development, and also directed the shooting of images and videos to be used on the site.
We also created a new recruitment website and special content, "Tidbits of Knowledge about Salmon Farming." For the recruitment website, we interviewed and photographed staff at the Aomori head office and Tokyo branch office, and created articles.
After the launch, we continued to provide operational support.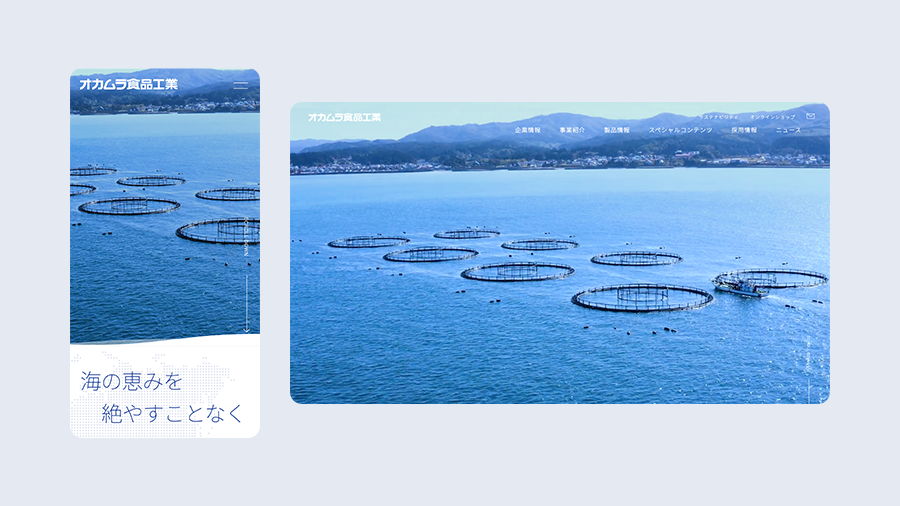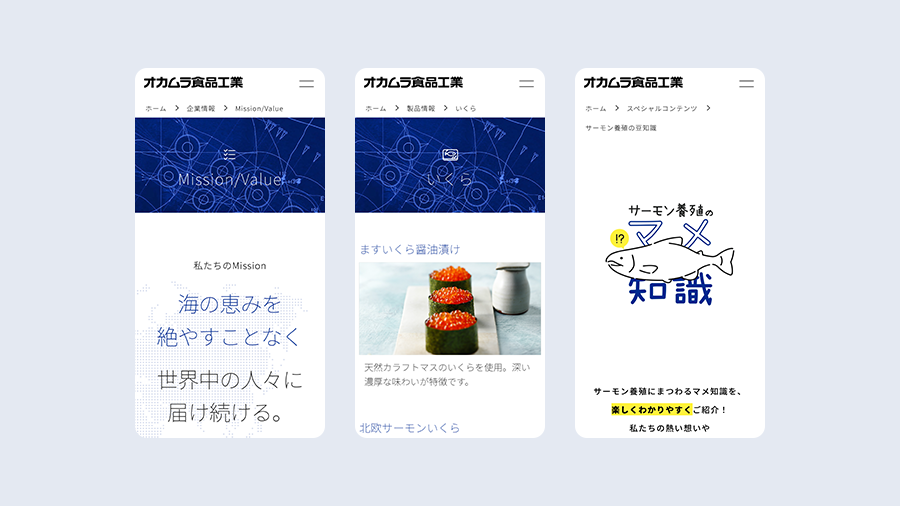 service
サービス開発 • 事業支援 • DX ( BUSINESS-DEVELOPMENT )