Idea
「Pocky!」と言いながら写真を撮ってもらうムーブメントを作る。
Create a movement to get people to take pictures while saying "Pocky!".
Project Overview
11月11日「ポッキーの日」をきっかけに、#SayPocky キャンペーンをグローバルエリアで実施しました。
Webサイトでは、各国のストリートビュー上に実際に「Pocky!」と言いながら笑顔で投稿された写真をMap上のピンとして立て、街中にみんなの「Pocky!」笑顔が溢れていく様子をビジュアライズしました。
On November 11, "Pocky Day," we launched the #SayPocky campaign in the global area.
On the website, photos of people smiling and saying "Pocky!" were posted on Street View in each country and displayed as pins on the map to visualize the smiling faces of people saying "Pocky!".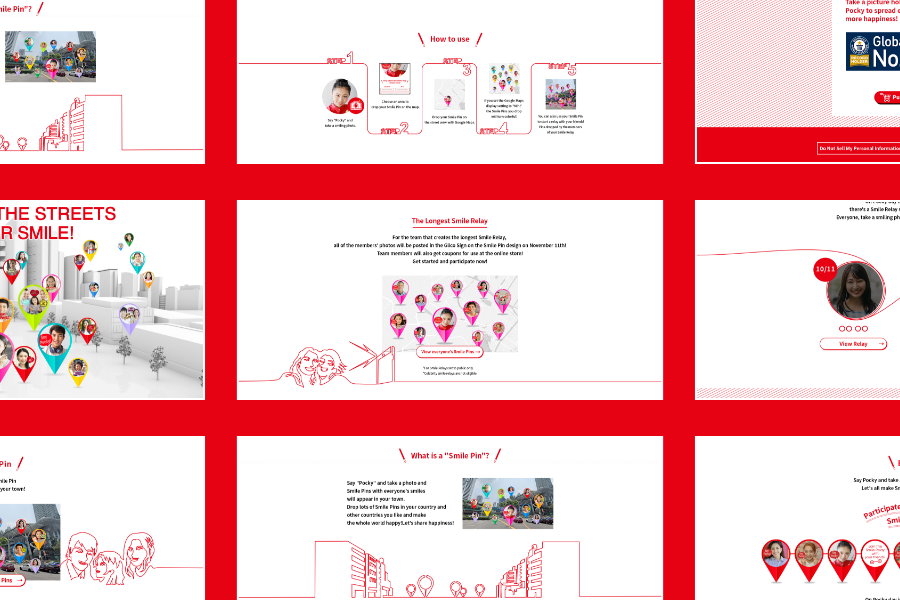 service
広告制作 ( ADVERTISING-PRODUCTION )