Idea
自然の中での体験を通して新しいWOWを作りたい。
The client wants to create a new WOW through an experience in nature.
Project Overview
「Pokémon WONDER」は、よみうりランドにオープンしたポケモン初のネイチャーアドベンチャー。

よみうりランドの奥地にある20年ほど手付かずで放置されていた森を舞台に、参加者がオリジナルキャラクターであるクレソ博士調査隊の一員となり、自然の中に隠れたポケモンを見つけ出すネイチャーアドベンチャーです。

フューチュレックは、参加者が撮影した写真データと連動するシステム部分の開発+α及びフィールドBGM部分のプロデュースを手掛けました。

参加者が最後までアトラクションをより楽しく魅力的に感じてもらうための演出やフィールドBGMは感動的な体験を提供するための大切な要素となりました。
Pokémon WONDER" is the first Pokémon nature adventure to open at Yomiuriland.

Set in a forest in the backcountry of Yomiuriland that has been untouched and abandoned for 20 years, this nature adventure allows participants to become a member of the original character Dr. Cresso's research team and find Pokémon hidden in the nature.

We were involved in the development of the system that is linked to the photo data taken by the participants, as well as in the production of the field BGM.

The field BGM were important elements in providing an enjoyable and engaging experience for the participants.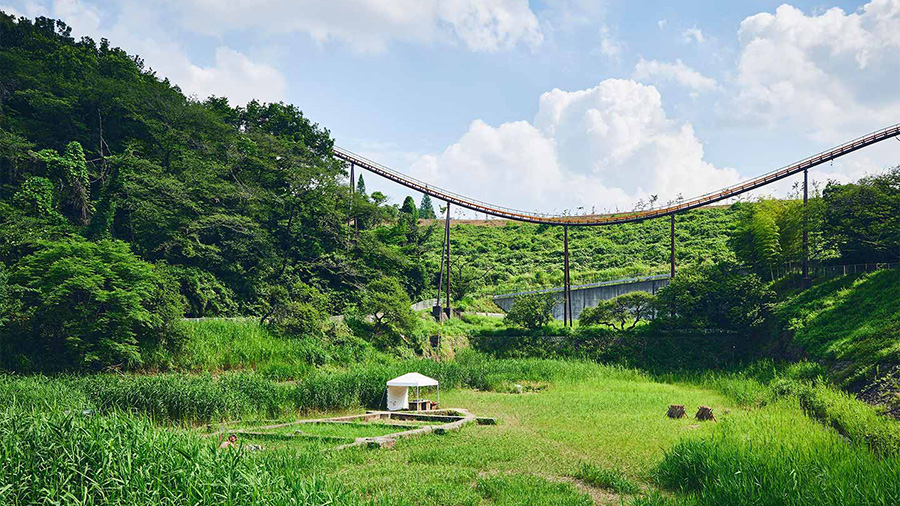 service
リアル体験 ( LIVE-EVENT-PRODUCTION )
output
Application
Event
Branding
System