TBS User-linked content website

TBS ユーザー連動型 コンテンツサイト
back to works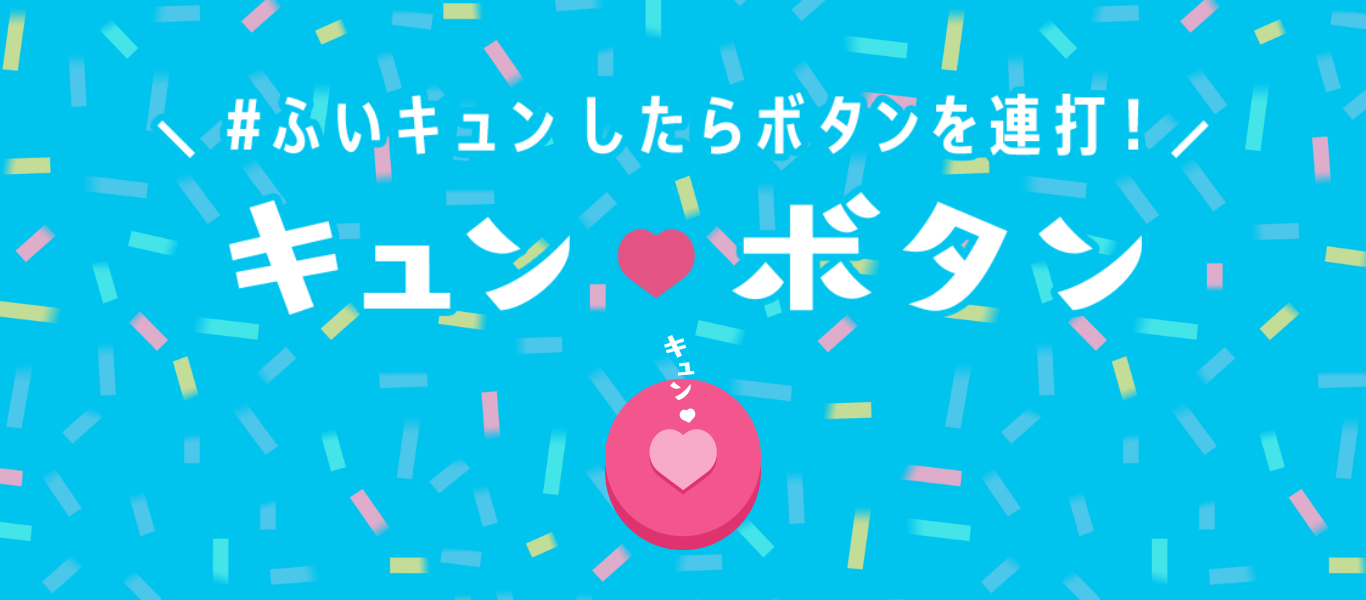 Problems
「ドラマを見ながらTwitterで呟く」視聴者行動に、番組側がよりコミットすることで、ダブルスクリーン視聴をよりリッチな体験にしたい。
We would like to make double-screen viewing a richer experience by making program producers more committed to the viewer behavior of "tweeting on Twitter while watching a drama.
Idea
ドラマのピークモーメントにボタンを連打してもらう、というシンプルな体験を番組側が視聴者に提供。どれくらいの人が今ボタンを押しているかを可視化することで、興奮・感動を他者と共有しながらドラマを視聴する体験の創造を目指した。
We, as the programmer, offered viewers the simple experience of repeatedly pressing a button during the peak moments of the drama. By visualizing how many people are pressing the buttons now, we aimed to create the experience of watching a drama while sharing the excitement and emotion with others.
Project Overview
TBS火曜10時放送のドラマをダブルスクリーンでリアルタイム視聴してもらうことを目的とした、スマホ専用インタラクティブコンテンツを制作しました。
次のユーザー連動型施策サイトを作成しました。
・「キュン♡ボタン」…不意にキュンとするシーン「ふいキュン」が売りの2021年10月クール「婚姻届に判を捺しただけですが」を視聴しながら、「キュン」としたシーンでボタンを押すコンテンツサイト。
・「なんなんボタン」…2022年1月クール「ファイトソング」を視聴しながら、主人公の口癖である「なんなん?!」と思ったシーンでボタンを押すサイト。
・「じそ恋 白書」…2022年4月クール「持続可能な恋ですか?」を視聴しながら、ドラマの展開にあわせて出題される「恋や結婚にまつわる2択」に答えると、リアルタイムに動く集計結果が画面上に表示されドラマ視聴者の恋愛観や結婚観が明らかになるサイト。

リアルタイムならではの体験価値を提供することで、録画ではない「リアルタイム視聴」に新たな価値を与えながら「SNS話題化」を目指した、TV番組・ドラマの新たな楽しみ方提案として業界でも話題となりました。
We created interactive content exclusively for smartphones with the goal of encouraging real-time viewing of TBS Tuesday 10:00 broadcast dramas on a double screen.
The following user-linked measure sites were created.

The "Kyun ♡ Button": A content site where users can press a button at a "Kyun" scene while watching the drama "Only Just Married" released in October 2021, (this drama sells "Fui-Kyun" scenes that make them feel unexpectedly "Kyun").

Nannan(What is this) button"...While watching the drama "Fight Song" released in January 2022, users press the button at the scene where they think "Nannan(What is this)? the main character says while watching the drama "Fight Song," which was released in January 2022.

Jisokoi Hakusho": While watching the drama "Is Love Sustainable?" released in April 2022, users answer questions related to love and marriage as the drama unfolds. The real-time results are then displayed on the screen, revealing the drama viewers' views on love and marriage.

By providing the value of a real-time experience, we aimed to "create a buzz on social networking sites" while adding new value to "real-time viewing" that is not a recording. This initiative became a hot topic in the industry as a proposal for a new way to enjoy TV programs and dramas.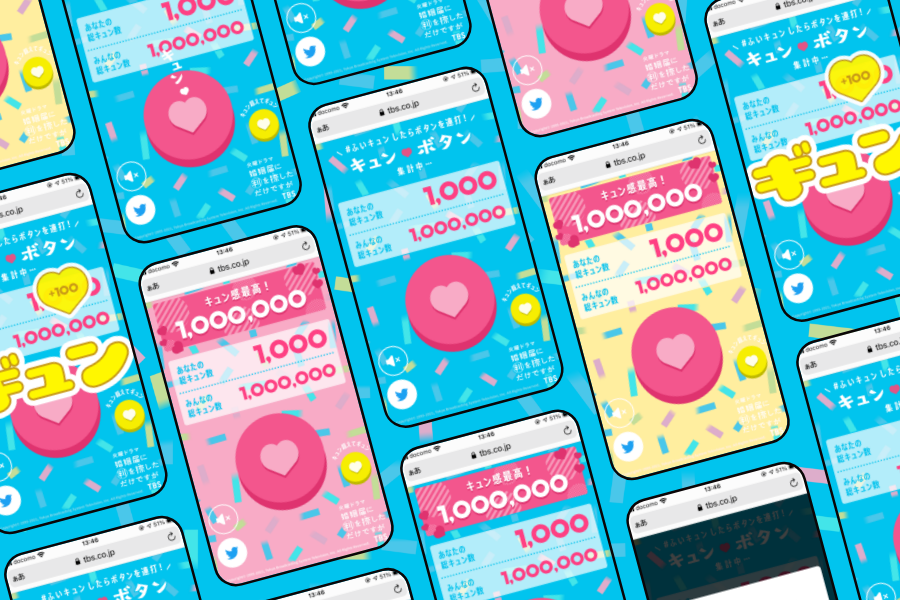 credits
client
TOKYO BROADCASTING SYSTEM TELEVISION, INC.
agency
Hakuhodo DY Media Partners Inc.
service
システムコンサルティング • システム開発 ( SYSTEM-CONSULTING )