Idea
オリジナルのMVを作って大切な人に贈れるWebコンテンツ。
Web content that allows you to create an original music video and present it to your loved ones.
Project Overview
コミュニケーションを支えてきた株式会社NTTドコモが、音楽を使って新しいコミュニケーションを作るというコンセプトで生まれたドコモ25周年企画。
動画を送りたい相手、歌詞、曲名、作詞者名、ジャケットデザイン/写真を選択すると、オリジナルのジャケット画像とミュージックビデオが生成され、メールやSNSで相手に送ることができます。
第1回目はGreeeeNと、第2回目はLittle Glee Monsterとタイアップし、オリジナルソングに合わせて毎回300万通りを越える動画パターンを準備しました。
NTT DOCOMO, INC., a company that has supported communication, created this project for DOCOMO's 25th anniversary based on the concept of using music to create new communication.
By selecting the person to whom you want to send the video, lyrics, song title, songwriter's name, and jacket design/photo, an original jacket image and music video are generated, which can be sent to the person via e-mail or SNS.
The first project tied up with "GreeeeN" and the second with "Little Glee Monster", and we prepared over 3 million different video patterns each time to match the original song.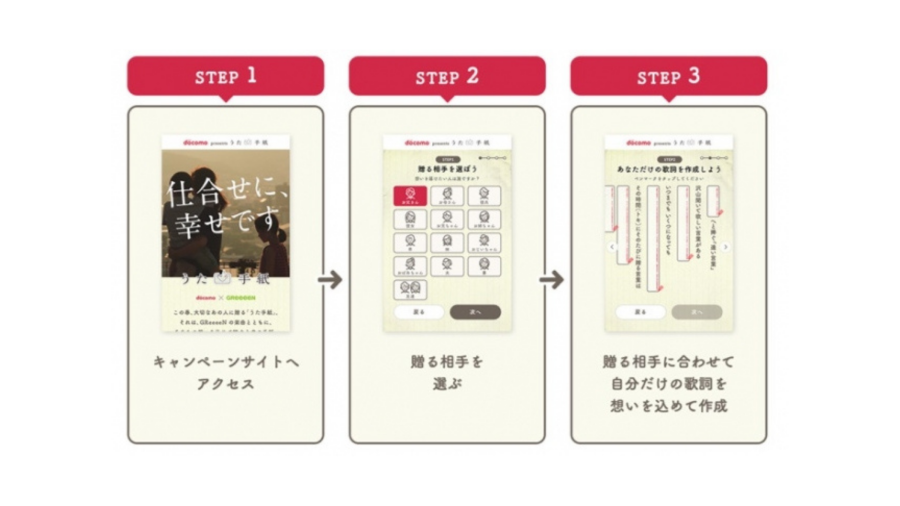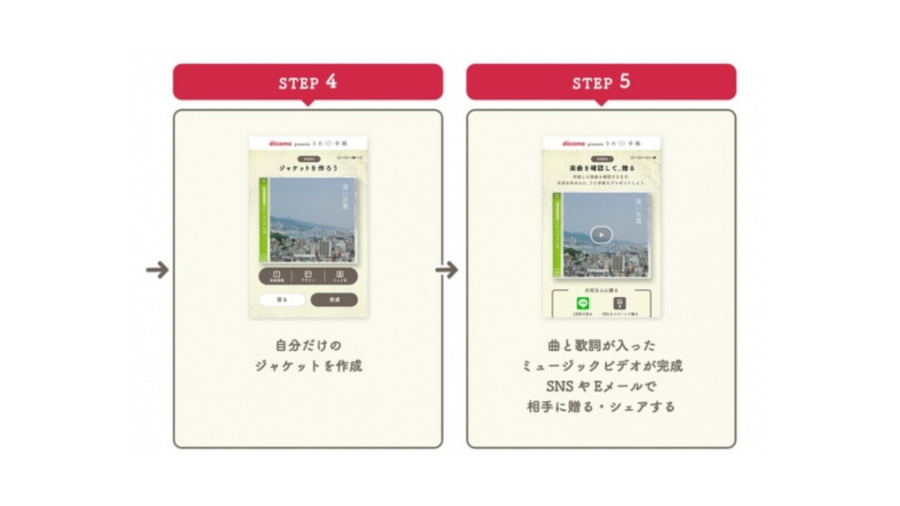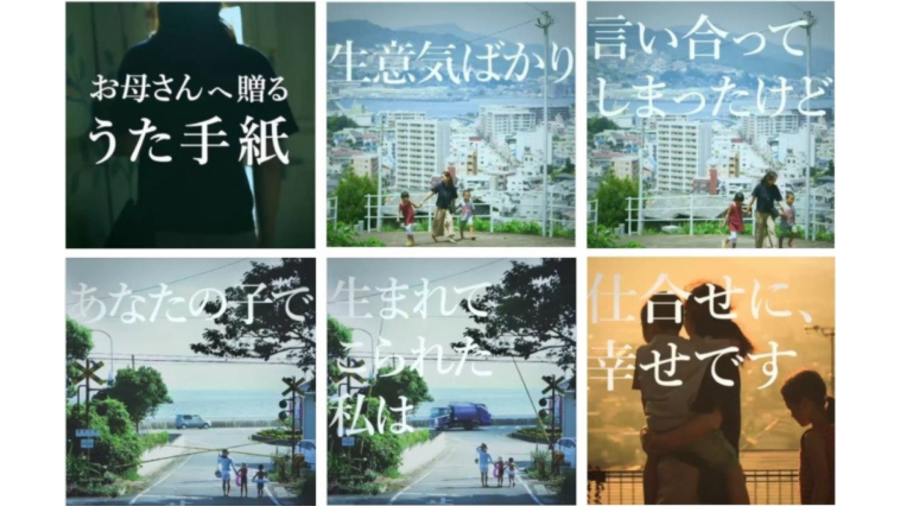 service
リアル体験 ( LIVE-EVENT-PRODUCTION )